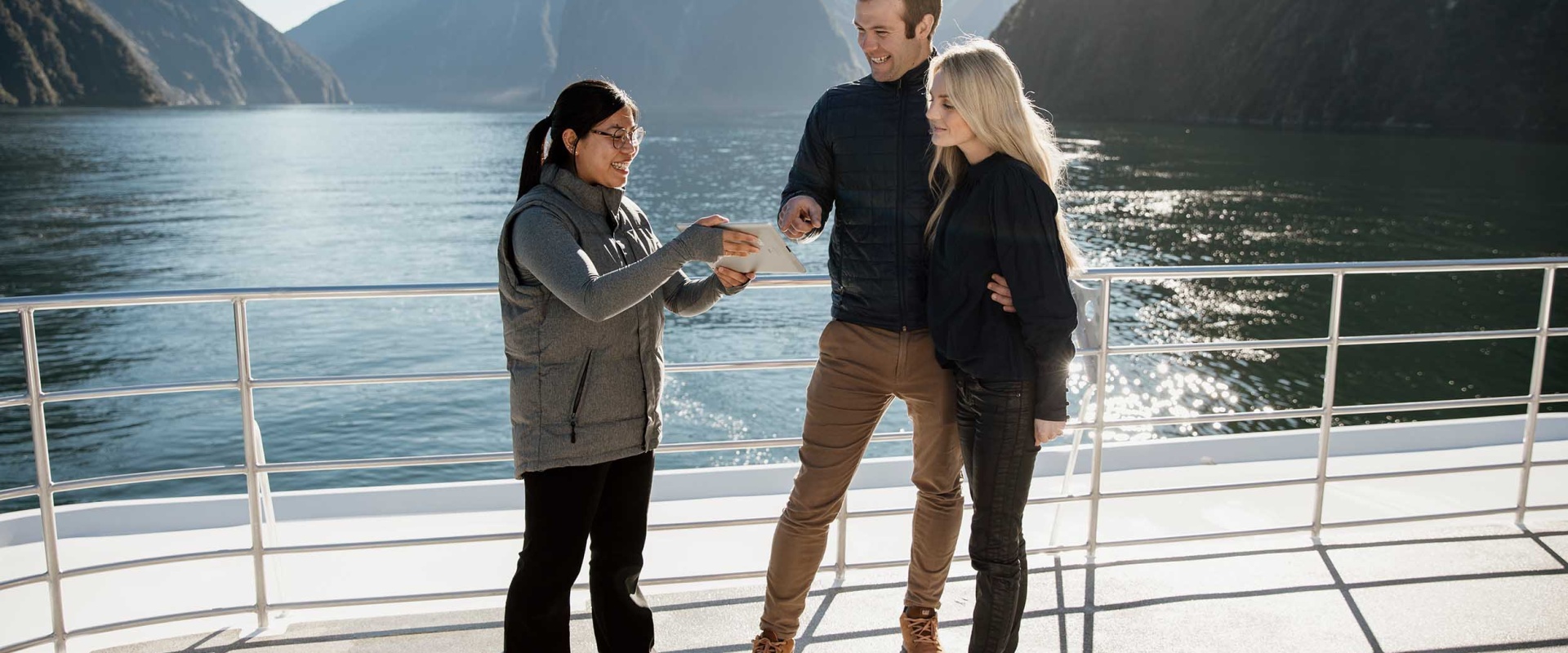 December 2023
Job listing
Boat / Galley / Office Crew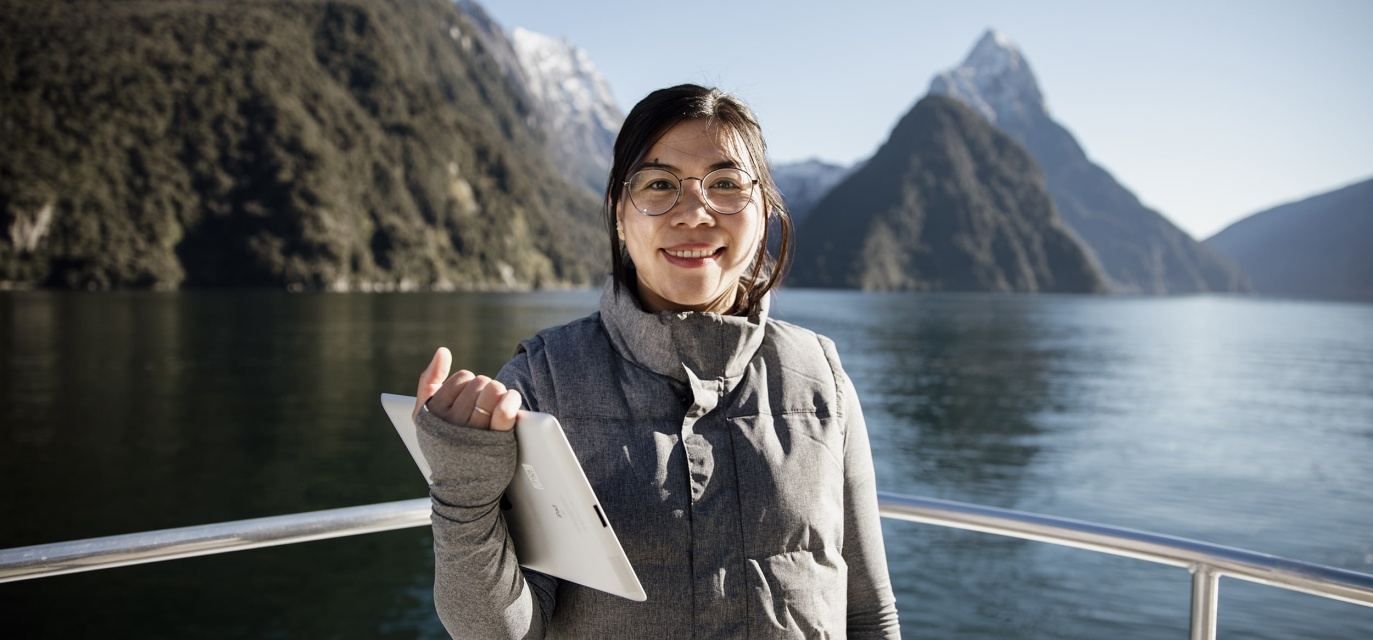 Our Milford Sound team is expanding and we are looking for new all round superstar!
Boat Crew / Galley / Office Crew all round superstar wanted in stunning Piopiotahi / Milford Sound. Live and work at the Eighth Wonder of the World!
In this role you will get to be out on the water doing what you love every day. The role has a focus on passenger safety and enjoyment, and you will be required carry out safe ship practices and training. You will be meeting with travellers from all over the world and sharing unique moments.
You will be putting your customer service and administration skills to work in our office in the Piopiotahi / Milford Sound terminal, as well as some crewing shifts on board our vessel. You will be welcoming guests to Piopiotahi / Milford Sound, making sales, assisting in check ins, liaising with coach & flight partners, keeping administration duties up to date and overall ensuring that our guests have an unforgettable experience from start to finish.
We are looking for enthusiastic and adventurous people with exceptional customer service skills. The ideal candidate would have some boat experience, or at the very least have an ambition to learn about boats as full training for the role is given. The opportunities are endless, and we support professional development.
This position is based in Piopiotahi / Milford Sound with staff accommodation included. Full time hours offered, with a minimum 30 hours per week. We are hoping to have someone in the role until at least end April 2024.
Previous boat and/or administration experience is preferred but not essential.
Our team is small, fun, dynamic and inclusive. If you have the right skills, we would love to welcome you onboard. Be part of the magic of Pure Milford!
We are looking for someone to start ASAP, so the right to work in New Zealand is essential. Please email your CV, cover letter and visa status to: opsmanager@puremilford.co.nz
Apply now