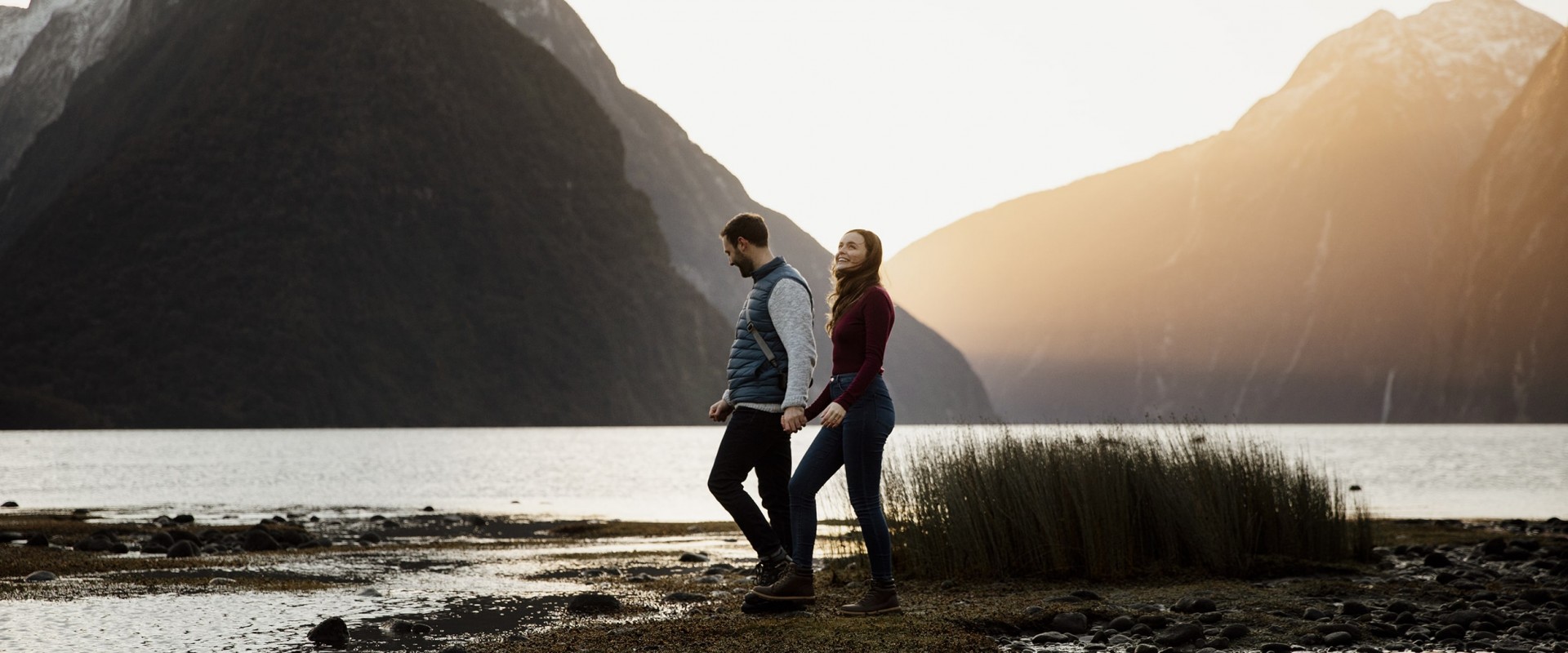 Your show is just starting.
We'll get you there.
Self-Drive & Cruise
Drive yourself to Piopiotahi / Milford Sound
Your Trip Itinerary
Book Now
Each cruise exploration travels the full length of the fiord to the Tasman Sea and back, with the crew pointing out the highlights of their place such as cascading waterfalls, local flora and fauna and ever changing natural wonders. The Pure Milford crew share their stories and local insights, and educate on the wondrous wildlife, geology and history. The highlight of the cruise is when the boat noses close to Stirling Falls so you can feel the spray of fresh glacial melt! Tea and coffee is complimentary throughout the cruise, with a licensed Café Bar offering hot and cold refreshments. Driving time from Te Anau is 2.5 hours, and 4.5 hours from Queenstown.
2 hour cruises aboard the Gem of the Sound depart 11am and 1:30pm.
1 hour 45 minute cruises aboard the Maiden of Milford depart 9:30am, 12pm and 2:30pm.
Your selected departure location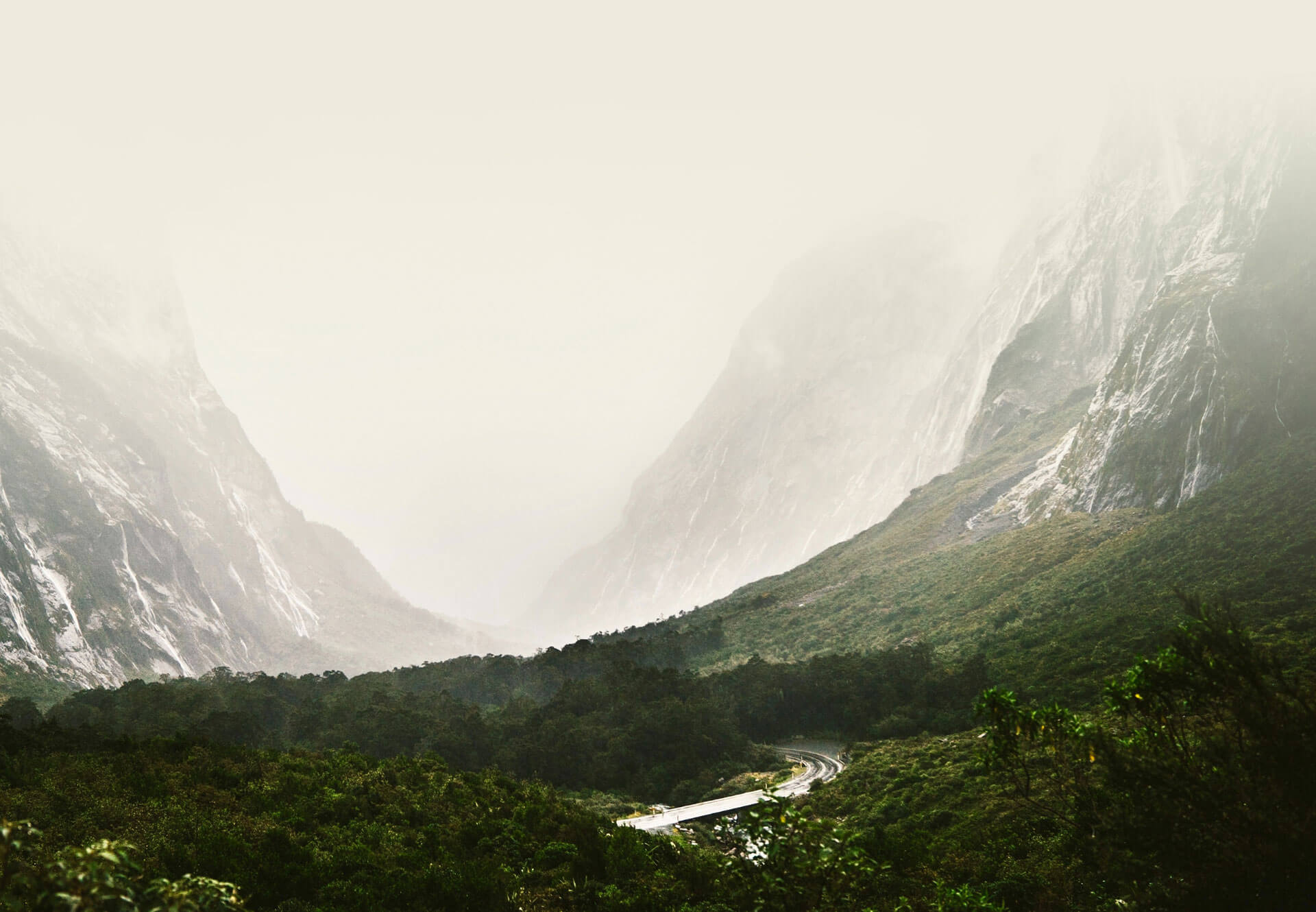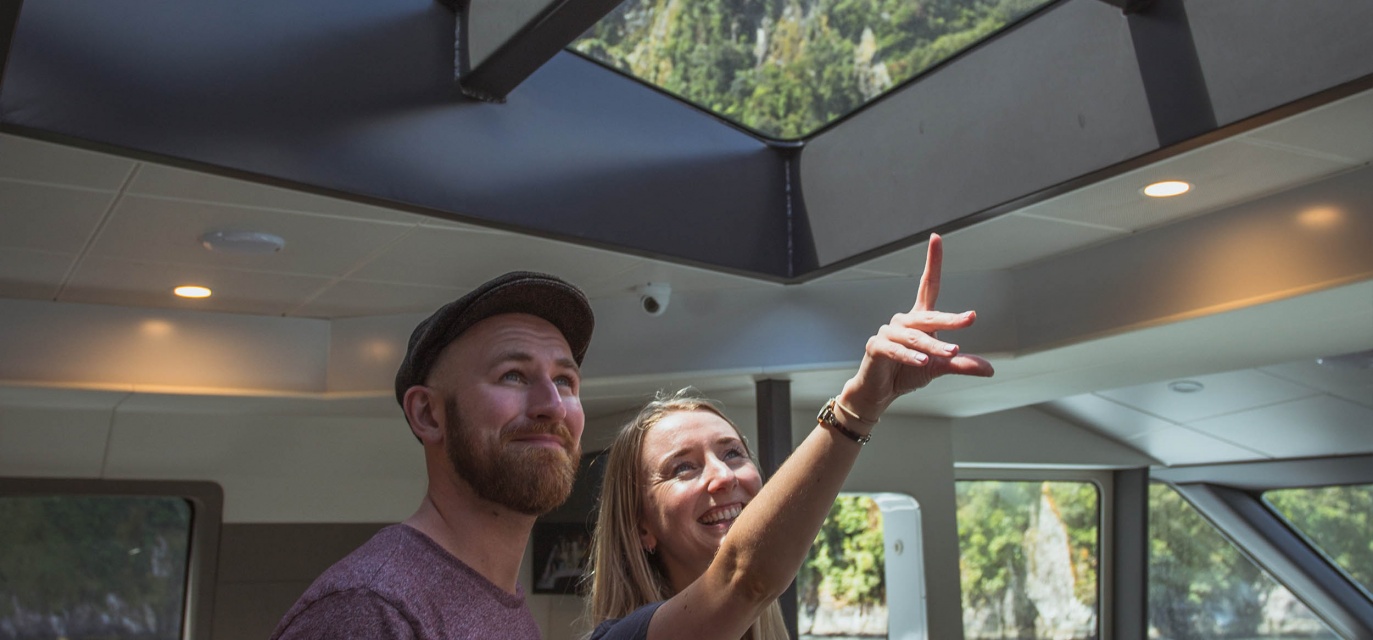 Our vessels
Maiden & Gem
We are proud to offer two modern and spacious catamarans for cruising at Piopiotahi / Milford Sound; Maiden of Milford and Gem of the Sound.
Both vessels have been carefully refurbsihed with the fiord in mind with spacious viewing decks, large windows, and even skipper controlled remote HD cameras! These cameras project live outdoor footage onto TV screens throughout the boat ensuring you won't miss a moment of Piopiotahi / Milford no matter where you are on board.
Cruises on the Gem, the only glass roof vessel at Milford, depart 11am and 1:30pm.
Cruises on board Maiden, our more recently refurbished and spcious vessel, depart 9:30am, 12pm and 2:30pm.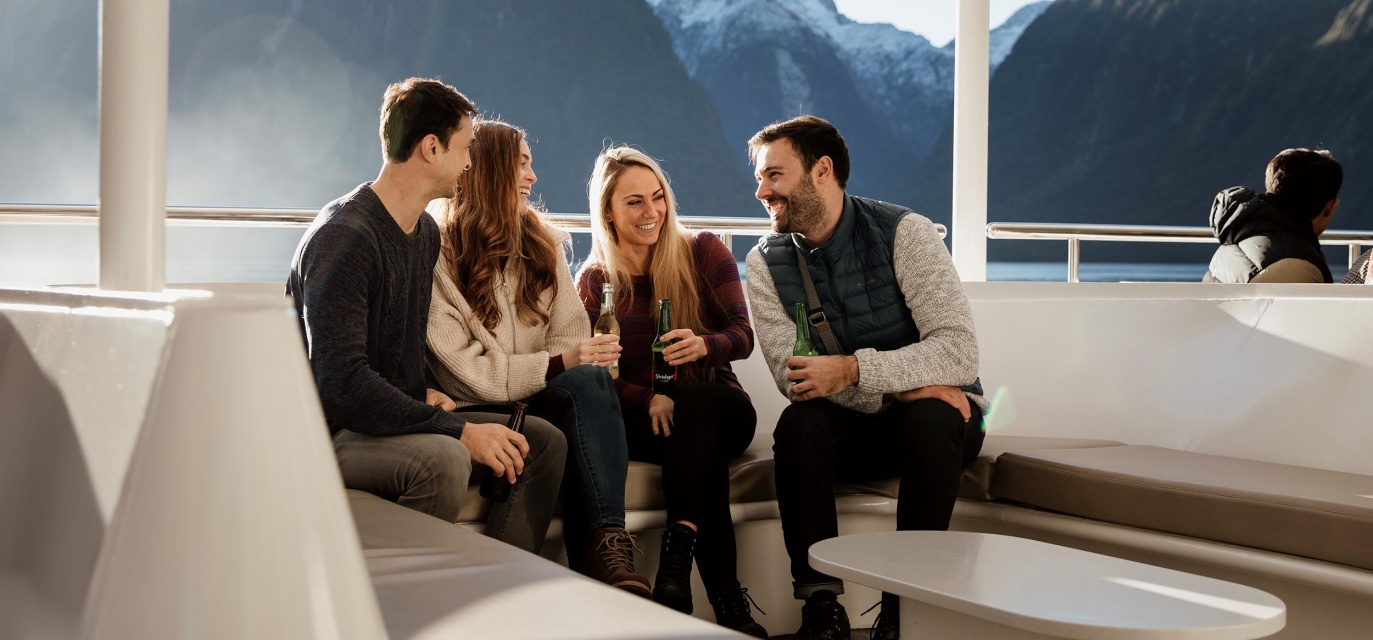 LOCALLY SOURCED
Dining on board
There is a scenic on-board Café/Bar on both of our vessels serving up a variety of hot and cold refreshments throughout the cruise to keep those sightseeing hunger pangs at bay. Tea and coffee is complimentary.
Choose from a variety of local beers, wines, sandwiches, pies and other grab and go options as well as soft drinks and confectionary.
We do not sell products containing peanuts, and have options for gluten free, dairy free, vegan and vegetarian requirements.
While we can accept credit cards, we recommend bringing cash for on-board purchases due unreliable connectivity in the fiord.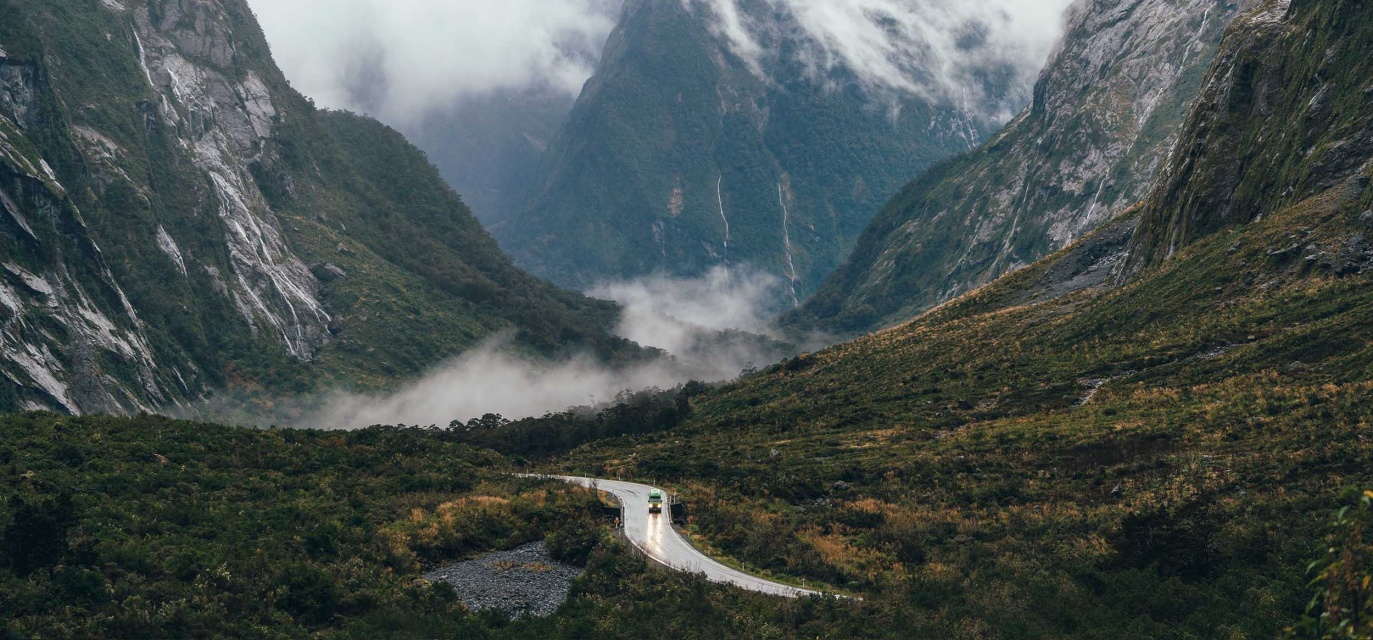 FROM THE JOURNAL
Safety tips for driving to Piopiotahi / Milford Sound
The Milford road is beautiful, but it has its challenges. Here are a few of our top tips for driving to Piopiotahi / Milford Sound.
Read our Journal