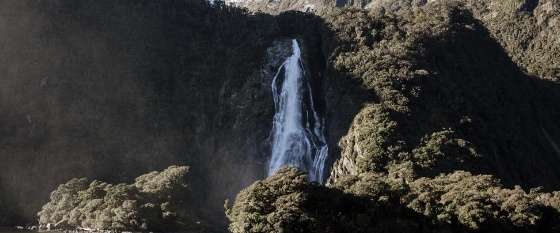 Your show is just starting.
We'll get you there.
Fly Cruise Fly
Departing Queenstown
Your Trip Itinerary
Book Now
At 4-5 hours return, a fly cruise fly is the most time-efficient, and not to mention most magnificent, way to experience the Fiordland National Park by both sea and sky. With a guaranteed window seat on every fixed wing plane, the outbound trip takes you over the Mt Aspiring National Park, with an epic flyover of Milford Sound. Once boarded your catamaran for a spellbinding cruise at Piopiotahi / Milford, the incredible onboard crew will share their wealth of local knowledge, help you spot wildlife from the wheelhouse or join you to feel the spray of fresh glacial melt from Stirling Falls. The return flight takes you over the Fiordland National Park before touching down in Queenstown. Complimentary transfers to and from Queenstown hotels is included.
Your selected departure location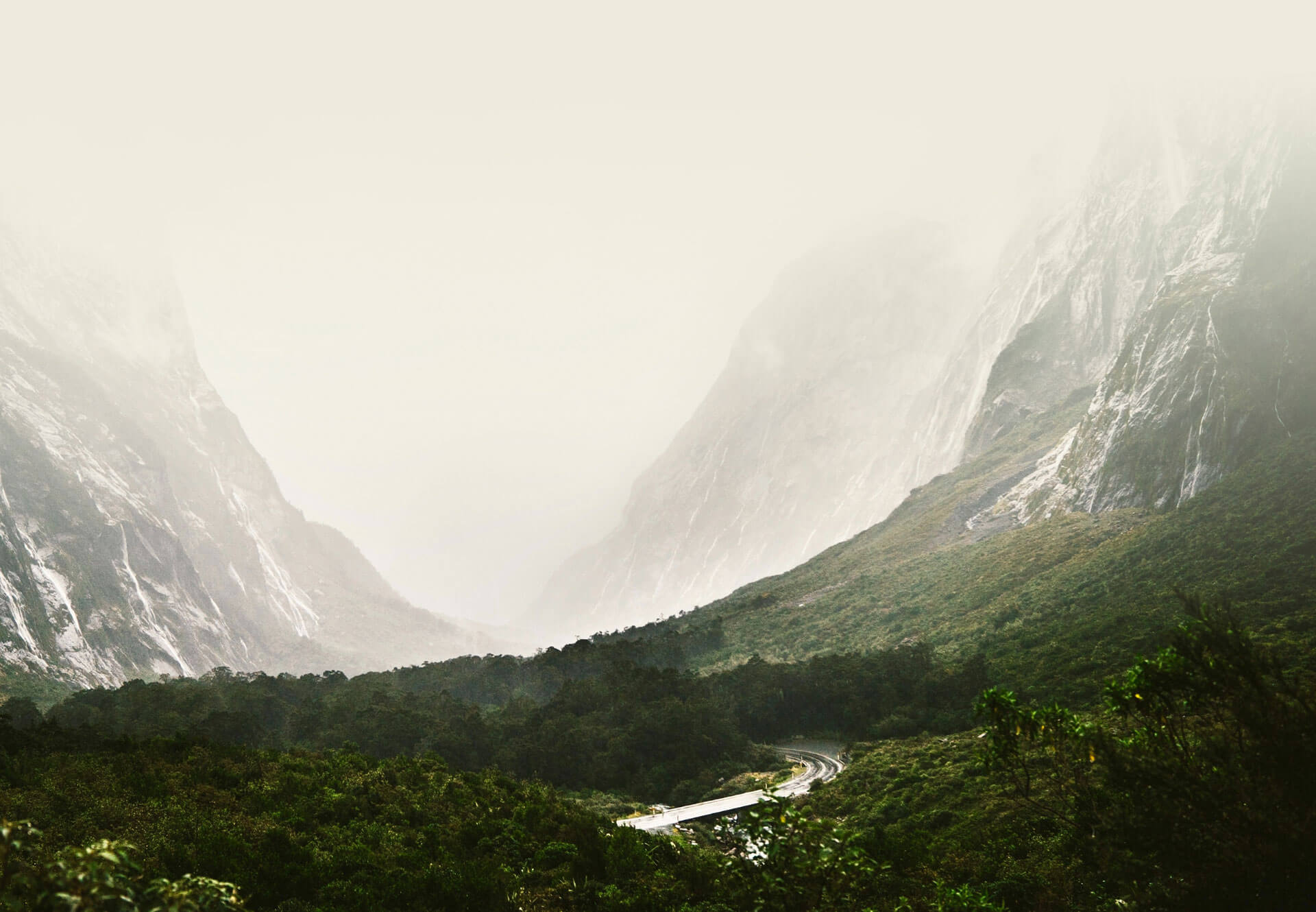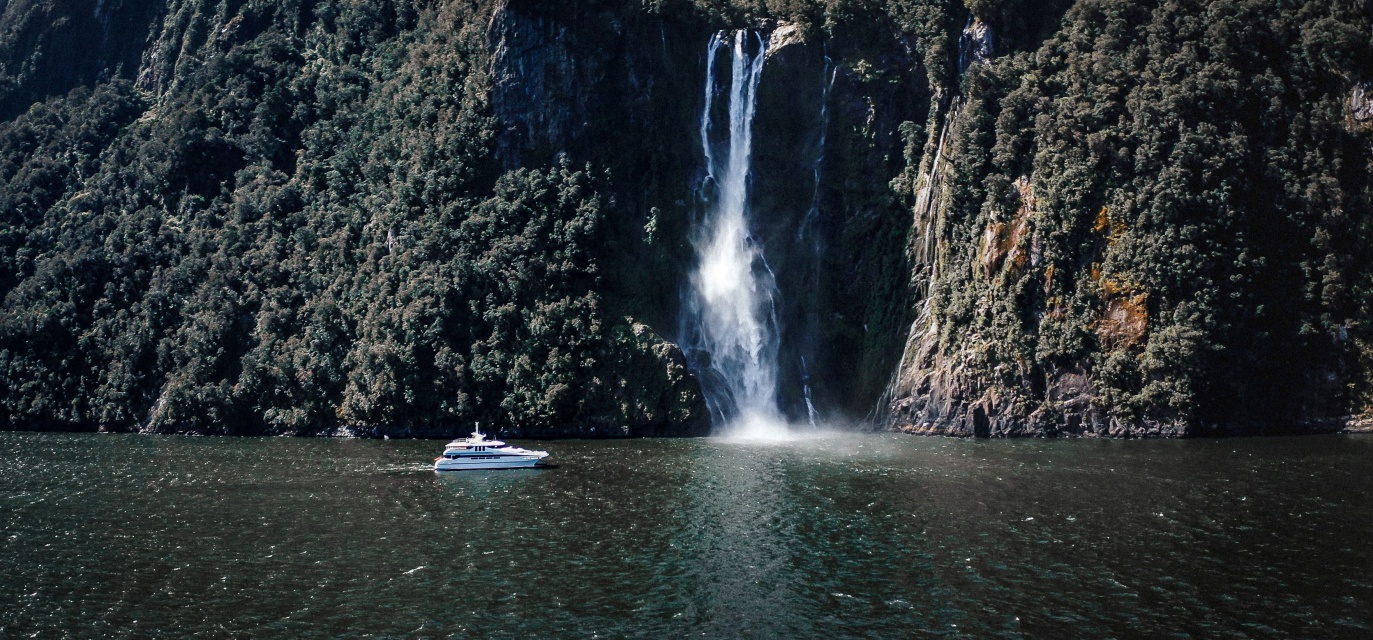 Our Vessels
Maiden & Gem
We are proud to offer two modern and spacious catamarans for cruising at Piopiotahi / Milford Sound; Maiden of Milford and Gem of the Sound.
Both vessels have been carefully refurbsihed with the fiord in mind with spacious viewing decks, large windows, and even skipper controlled remote HD cameras! These cameras project live outdoor footage onto TV screens throughout the boat ensuring you won't miss a moment of Piopiotahi / Milford no matter where you are on board.
Flights to the Gem, the only glass roof vessel at Milford, depart 9:30am and 12pm.
Flights to meet the Maiden, our more recently refurbished and spacious vessel, depart at 8am.
.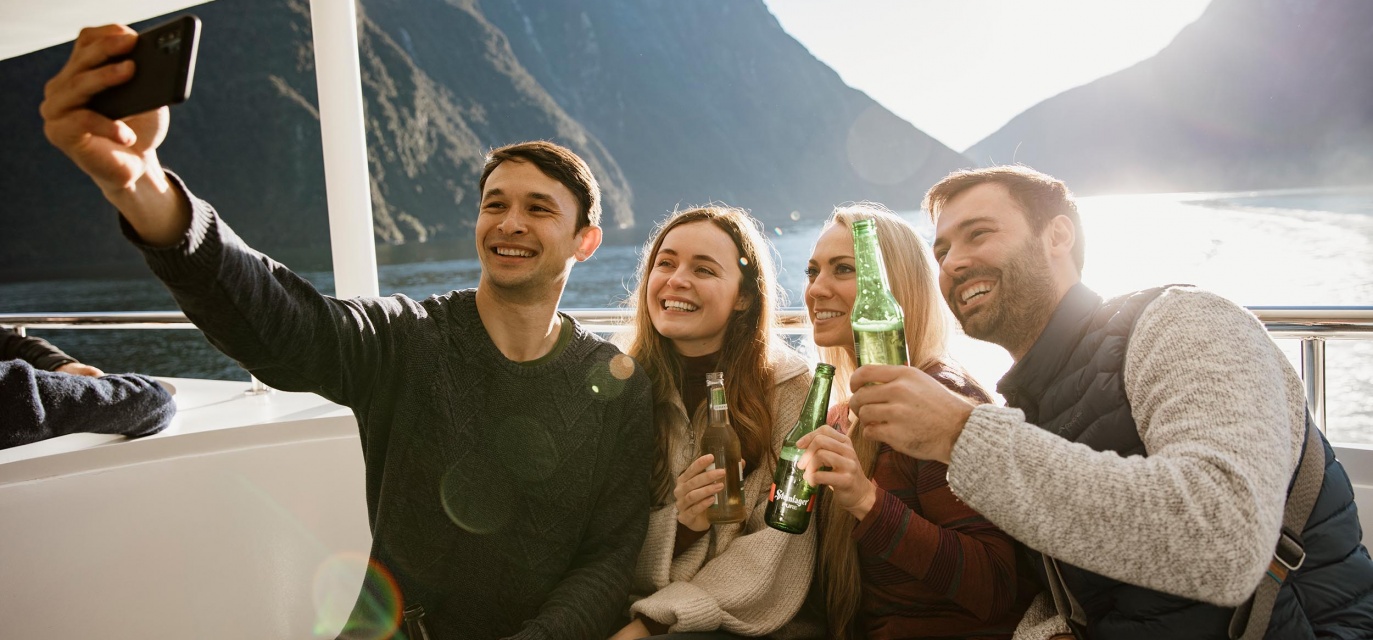 LOCALLY SOURCED
Dining on Board
Make sure to visit the scenic on-board Café/Bar on board, which serves up a variety of hot and cold refreshments throughout the cruise to keep those sightseeing hunger pangs at bay. Tea and coffee is complimentary.
Choose from a variety of local beers, wines, sandwiches, pies and other grab and go options as well as soft drinks and confectionary.
We do not sell products containing peanuts, and have options for gluten free, dairy free, vegan and vegetarian requirements.
We accept credit cards on board, but recommend bringing cash for purchases as connectivity can be limited in the fiord.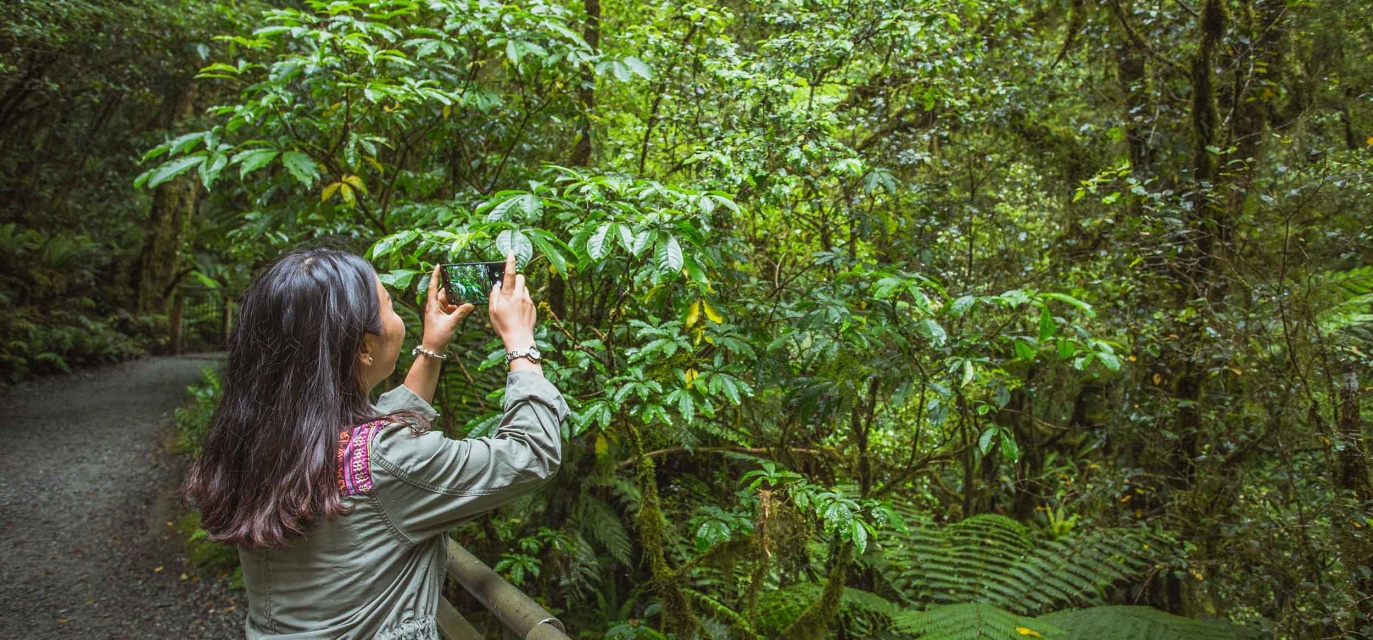 FROM THE JOURNAL
Plants and trees in Piopiotahi / Milford Sound
As many as 85% of flowering plants in New Zealand are endemic, meaning you won't see them anywhere else in the world. Fiordland is home to many of these unique plant species, plus many trees that are directly descended from the ancient continent of Gondwana. Here are some of the most unusual and interesting plants and trees you'll see in and around Piopiotahi / Milford Sound.
Read our Journal